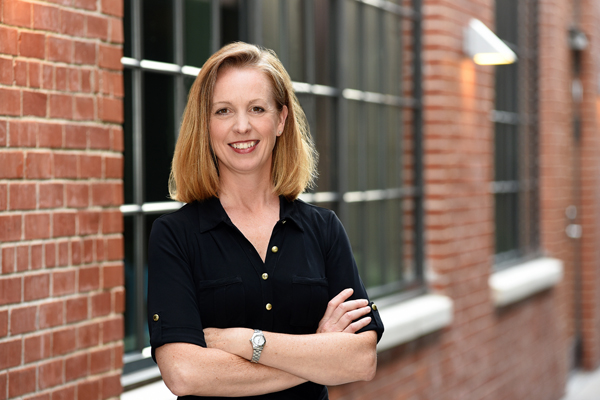 Branch Communications was founded in 2011 with the mission to provide critical marketing and communications services to clients with sophisticated marketing needs and a recognition of the benefits of an independent professional.
As principal of Branch Communications, Kelly Annis provides business clients with a full range of marketing and communications services. With particular marketing expertise within the legal industry and real estate development, Kelly works with clients to review effective strategies, identify opportunities for change, and shape a plan to move the business forward via strategic marketing and business development.
Prior to forming Branch, Kelly served as the Client Relations Manager for a mid-sized business law firm in the St. Louis area, working with the firm's attorneys, management, and staff to shape a culture of marketing and business development. Following 10 years in that role, yet still enjoying the work and the people, Kelly launched Branch and convinced her employer to become her first client. Since then, Kelly has provided marketing and communications services to a wide variety of business law firms in the region and has expanded Branch's services to include other industries, such as real estate, nonprofit, and business services.
Before her foray into the legal industry, Kelly was the Marketing Director for the Rosemary Beach Land Company in Rosemary Beach, Florida. On site one year after the town's founding, Kelly spent the next four years working with regional and national media to produce print and digital features highlighting the town and its architecture. She also launched the town's first street fair, executed a variety promotional events and homeowner celebrations, and worked with a national ad agency to execute the town's branding strategy. While there, Kelly also learned to appreciate fine architecture and urban design and became a member of the Urban Land Institute.
Kelly and her husband, Mike, live in St. Louis, Missouri, with their daughter Kate. In addition to running Branch, Kelly enjoys jogging with her dog, hiking with her daughter, and trying to keep up with her husband on the golf course.
Association Memberships
Partnership for Downtown St. Louis, Marketing Council
Legal Marketing Association
Citizens for Modern Transit
Urban Land Institute
Recent Publications
"Social Media for the Small Firm," Strategies, Journal of Legal Marketing, September 2012
"Have You Hugged Your Website Today?" In the Loop, Publication of the Legal Marketing Association – Midwest Chapter, March 2012
Presentations
"StartUp Sense for Law Firms: The Marketer's Role in Launching a New Practice Area or Micro Market," 2015 Legal Marketing Association Annual Conference, April 2015
"Relationship Building: Farming Not Hunting," Washington University School of Law Intersession, January 2015
"Marketing for Young Lawyers," Association of Legal Administrators – Gateway Chapter & Bar Association of Metropolitan St. Louis 2014 Business Skills Seminar, September 2014
"Law Firm Websites: Best Practices &  Trends to Watch," Unidev Speaker Series, May 2014
"Relationships Equal Success," Washington University School of Law Intersession, January 2014
"Client Relations for Attorneys: Client Management from Day 1 to Engagement's End," Washington University School of Law, IP and Nonprofit Clinic, October 2013
"LinkedIn for Business Development," Client Seminar, August 2013
"Personal Branding Online and Offline," Saint Louis University School of Law, Orientation Day, January 2013
"Social Media and the Legal Landscape," Recruiting Association of St. Louis, January 2013
"The Great Social Media Debate," Legal Marketing Association, St. Louis City Group, February 2012
"The Business Case for Facebook," Legal Marketing Association, St. Louis City Group, April 2011
"The Wild, Wild West of Social Media," Association of Legal Administrators, Gateway Chapter, May 2011